Ervin Ahue Nelson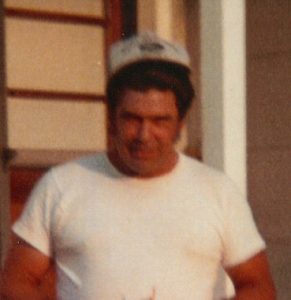 Ervin Ahue Nelson of Buffalo, son of the late Herman Nelson and Opal Warren Nelson, was born August 27, 1941 in Green County, Kentucky. He died at 11:40 A.M., Wednesday, May 17, 2023 in Buffalo.  Age: 81
He professed faith in Christ and was a member of Otter Creek Separate Baptist Church.
Ervin was a farmer and logger by trade, he enjoyed being in the woods, hunting ginseng, farming and spending time with his cattle.
Ervin united in marriage to Jean Harlow Skaggs December 31, 1983.
Besides his wife, Jean Harlow Nelson of Buffalo, he is survived by one daughter, Crystal Maupin and husband, Donnie of Hodgenville; five step-children: Danny Nix, Shannon Davis, Jerome Nix, Jerry Nix and Angela Bagget; eleven grandchildren: Hannah Williams and Sarah Lee, Samantha, Clay, Austin, Nicholas, Brian, Brittany, Joshua, Tabitha and Matthew; eighteen great-grandchildren: Sophia Williams and Emma, Anna, Harper, Emmerick, Avaleen, Atlas, Gaige, Peyton, Cayden, Ella, Braxton, Avery Ann, Serenity, Spartacus, Jordy, Jakie and Savannah; two brothers and one sister: Rev. Dannie Nelson and wife, Alice and Randall Nelson and wife, Betty of Summersville and Betty Thompson and husband, Terry of Campbellsville; several nieces and nephews and many other relatives and friends.
He was also preceded in death by his brother and sister: Shelby Nelson and Ginny Webb and a step-son, Allen Dodd Nix.
________________
VISITATION:  10:00 A.M. – 1:00 P.M., Monday, May 22, 2023 at Parrott & Ramsey Funeral Home
FUNERAL SERVICE: 1:00 P.M., Monday, May 22, 2023 at Parrott & Ramsey Funeral Home in Campbellsville by Bro. Mike Gribbins
BURIAL:  Nelson Cemetery