Benny Joe Humphress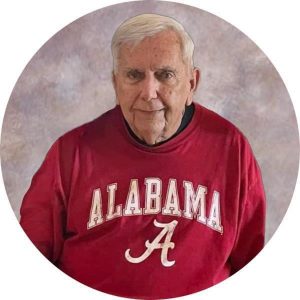 Benny Joe Humphress, age 73, died peacefully on May 20, 2023 at VA Hospital in Lexington surrounded by those he loved. He was born in Campbellsville on May 31, 1949 to the late Joe and Christine Hoosier Humphress.
He was a Vietnam Veteran serving proudly in the U.S. Navy. He went on after his time in the service to retire from Fruit of the Loom shipping department in Campbellsville. He later went on to serve as a sergeant at Kentucky State Reformatory in La Grange where he retired as well. He was a member and deacon at Robinson Creek Baptist Church. 
Survivors include the love of his life of 55 years, Phyllis St.Clair Humphress; two daughters, Melinda (Marty) Miller of Killen, AL and Kristen Bartley (Josh Kelley) of Lebanon, KY; three grandsons, Ben Miller of Killen, AL and Jonathan and Brayden Bartley, both of Lebanon, KY; 2 siblings, Sue (Gordon) Perkins and Michael (Linda) Humphress, all of Campbellsville, KY; his fur baby Maggie and several nieces, nephews, friends and loved ones. 
Benny believed we preach our own funeral in how we live our life. Visitation only will be held on Tuesday, May 23, 2023 from 4-7 pm at Parrott & Ramsey Funeral Home in Campbellsville. His wish was to be buried with his wife at the time of her passing. Expressions of sympathy can be made to St. Jude Children's Research Hospital or Taylor County Animal Shelter.