David "Davis" Fisher,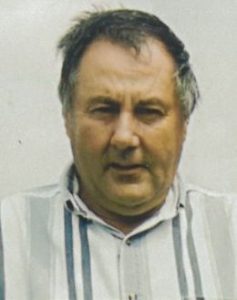 David "Davis" Fisher, of Bradfordsville, the son of the late Herman and Elizabeth (Simpson) Fisher, was born February 15, 1948 in Marion County, KY and departed this life on Saturday, September 16, 2023 at the Campbellsville Nursing and Rehab. He was 75 years of age.
He had made a profession of faith in Christ and attended the Arbuckle Baptist Church and was a farmer.
Davis, as he was mostly known by enjoyed his animals, fishing, hunting, digging ginseng, water skiing, playing checker and spending time with family and friends.
Survivors include two sisters and three brothers: Mary Garrett and husband Buddy, Melvin Fisher and wife Malissa, Ethel Smothers and husband Charles, William Fisher and wife Julie and Daniel Fisher.
Also twelve nieces and nephews: Nancy Tungate, Curtis Garrett and wife Lisa, Amanda Tucker and husband Justin, Regina Young and husband Jason, Darlene House, Stephen Fisher and wife Shelia, Todd Smothers wife April, Timmy Fisher, Kevin Fisher and wife Megan, Jessica Cox, Austin Fisher and George Fisher and a host of great-nieces and nephews and other relatives and friends.
Besides his parents, he was preceded in death by a brother: Lonnie Joseph Fisher as an infant.
The funeral service for David "Davis" Fisher will be Wednesday, September 20, 2023 at 1:00 P.M. in the Campbellsville chapel of the L.R. Petty Funeral Home with burial to follow in the Old Liberty Cemetery at Bradfordsville.
 Family requests visitation from 5-8 PM on Tuesday and after 8:00 A.M. Wednesday at the funeral home.