Edwin Clifton Roy, 74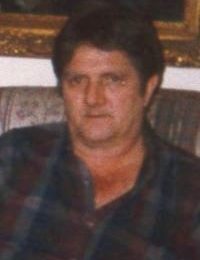 Edwin Clifton Roy of Campbellsville, KY, the son of the late Carlie C. and Nancy Lucille Holmes Roy, was born January 13, 1949 in Somerset, KY and departed this life on Wednesday, September 13, 2023 in Campbellsville, KY. He was 74 years of age and enjoyed playing pool.
He is survived by one brother and one sister: Glen Roy and Brenda Milby both of Campbellsville.
Three nieces: Ashley Gabehart, Amanda Gabehart and fiancé Darius Clement, and Lori Roy, and a host of great nieces and nephews. One special friend: Leonard Dicken of Campbellsville.
There will be a graveside service for Edwin Clifton Roy, September 19, 2023 at 2:00 P.M. CDT / 3:00 P.M. EDT at the Haven Hill Cemetery. Bro. Freddy Thompson will officiate.