Rev. William C Reed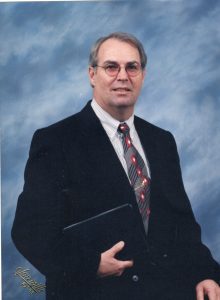 REV. WILLIAM C REED
Rev. William C Reed of Campbellsville, son of the late William Cecil Reed and Florence Lucille Smith Reed, was born October 4, 1949 in Bluefield, West Virginia.  He departed this life at 10:49 A.M., Friday, September 22, 2023 at home in Campbellsville.        Age:  73
He accepted Jesus as his Savior at an early age and he attended Bible College where he earned a Theology degree. Bro. Bill pastored in Virginia, Indiana and Kentucky. He loved preaching and discussing the Bible with anyone. He was also an avid reader.
William united in marriage to Karen Finch Reed December 19, 1970.
Besides his wife, Karen Reed of Campbellsville, he is survived by one son: Patrick Reed of Campbellsville of whom he was so proud; one brother: Mike Reed and wife Robin of South Carolina; one brother-in-law: Bobby Finch and wife Connie of Virginia; many other relatives and friends.
The family would like to thank his nurse Casey and the Doctors at Davita for their love and dedication to Bill.
Cremation was chosen and a Memorial Service will be held at a later date.
Expressions of sympathy requested to be donations to Gideon Bibles and may be made at Parrott & Ramsey Funeral Home.
"For me to live is Christ and to die is gain" – Philippians 1:21