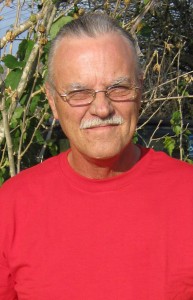 Mr. Avery Vinson of Campbellsville, Kentucky, formerly of North Carolina, passed from this life on Tuesday, October 14, 2014 after an illness. He was 61 years of age. Mr. Vinson professed faith in Christ; he was baptized in, and was a member of, the Toccoa Church of God in Toccoa, Georgia. After moving to Kentucky, he attended God's Grace Church in Campbellsville. He was a former truck driver by trade. Mr. Vinson was a veteran of the armed forces and served his country honorably in the United States Army.
Mr. Vinson leaves to cherish his memory:
His wife: Mary Karen Vinson of Campbellsville,
Two sons: Dusty Lee Vinson of London, KY, and Steven Ansel Vinson and wife Jennifer of Apopka, FL,
Five brothers and sisters: Aleta Baker and husband Raymond of Otto, NC, Allen Vinson and wife Sandy, Archie Vinson, Amory Martin and wife Bethany, and Angie Taylor and husband Clinton, all of Clayton, GA,
And a host of other family and friends.
He was preceded in death by his parents, Steven Willis Vinson and Blanche (Ramey) Vinson McCarthy, and a toddler brother, Alvin Vinson.
There will be a funeral service to honor the life of Mr. Vinson conducted at the House of Hope (Tessentee) Church of God in Franklin, NC on Saturday, October 18, 2014 at 2:00 PM. Bro. Robert Dryman and Bro. Greg Bartram will be officiating.
The family will receive friends on Thursday, October 16, from 5:00-8:00 PM at the L.R. Petty Funeral Home in Campbellsville, and on Friday, October 17, from 5:00-8:00 PM at the Bryant-Grant Funeral Home in Franklin, NC.
Burial will be in the Lower Tessentee Church of God Cemetery in Franklin, NC.
The family requests expressions of sympathy be in the form of donations to the funeral expenses, and can be made at the funeral home.
Contact information for the Bryant-Grant Funeral Home in North Carolina can be found here.
Read More