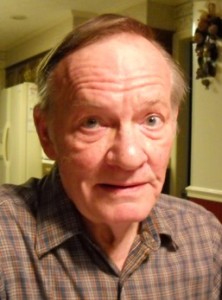 William Morton Caldwell, Jr., was Born 09/01/1940 in Louisville, KY and departed this life on 06/01/2015 in Pittsburgh, PA. He was 74 years of age.
He Moved to Lorain Wells in Campbellsville, KY as a child
Attended Taylor County High School, graduating class of 1958
Master's Degree in Electrical Engineering from the University of Kentucky 1965
Member of the Triangle Fraternity and served as Social Chairman
Master's Degree, Physiology from the West Virginia University
Attained the Professional Engineering Degree, Missouri
Lecturer at the West Virginia University Medical Center, School of Medicine
Held a FCC License and Amateur Radio License, W8IFN since 1954
Worked as an Engineer with Sperry Aircraft in the Auto Pilot Division in Phoenix , AZ
West Virginia University, Bio-medical Engineer, Morgantown, WV
Chief Bio-medical Engineer for the VA Medical Center in Cincinnati, OH
Assistant Research Professor, Dalton Cardio-vascular Research Center, Columbia, MO
Mentored Yoshi Yonezawa, Hiroshima Institute of Technologym Japan and as he advanced his career in Engineering, received his doctorate and went on to achieve the position of Director of the Hiroshima Institute of Technology.
Author and co-author of numerous publications and designs related to cardio-vascular research.
1979-Disabled with Chronic Fatigue Syndrome, continued health problems with CHF, COPD, white and Grey Matter Disease of the brain, Emphysema, Parkinson's and Dementia which all led to his demise.
Mr. Caldwell was preceded in death by his father, William Morton Caldwell, Sr. and mother, Odessa Shankle Caldwell.
He is survived by his wife, Kathleen Conforti-Caldwell of Pennsylvania.
A brother: Thomas Caldwell and wife Julie of Campbellsville and their sons Lt. Col. William Todd Caldwell of California and Dr. Brian Thomas Caldwell of Colorado.
A sister: Marilyn "Sisie" Gauvin and husband Hank of West Minster, Mass and a host of other relatives and friends.
The funeral service for Mr. William Morton Caldwell, Jr, will be Saturday, June 6, 2015 at 4:00 P.M. at the L.R. Petty Funeral Home in Campbellsville with burial in the Brookside Cemetery.
Family requests visitation after 2:00 P.M. Saturday at the funeral home.


Read More