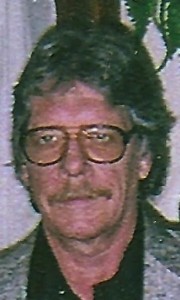 Mr. Daniel Joseph "Dan" Broessel of Campbellsville, passed from this life on December 27, 2014 at his home. He was 59 years, 9 months, and 13 days of age. He was the son of the late George Ivan and Mary Bernidine "Bernie" (Coleman) Broessel. He was of the Christian faith.
Dan was a life-long mechanic and car enthusiast. He was adopted in Canada at about 18 months old, and his parents commented that the faster the train went on the way home, the better he liked it. His dad was a partner in a large hardware store in Iowa, and once brought home several spare parts and at least one non-working small engine. Dan was about 9 years old, so it obviously caused much excitement when they heard the motor "putt" to life in the basement.
Dan was a man of many talents, and lived a life few others would chose. From being a drummer in a band to a professional daredevil and stuntman, he wasn't scared to make his own tracks in this world. He left his mark where he traveled; as a 3-time Golden Glove boxing champion, he left another on the faces of those he faced in the ring.
He leaves to cherish his memory:
His wife of 26 years: Sally Broessel of Campbellsville
One daughter: Amanda "Mandy" Coffeldt of Iowa,
Two step-children: Rob Williams and wife Vera of Texas, and Dawn Williams of Illinois,
Two grandchildren,
Four step-grandchildren,
One great-grandchild,
Close friends: Roland "Rick" Ricketts and Kevin "Mack" MacAuly,
And a host of other extended family and friends.
He was also preceded in death by a step-son, Mark Williams, and a close uncle, Louie Hetland.
There will be a memorial service to honor the life of Mr. Dan Broessel conducted at the L.R. Petty Funeral Home and Cremation Service, 1765 New Columbia Rd., Campbellsville, KY 42718 on Friday, January 2, 2015, at 7:00 PM EST. Mr. Bill Sanders will deliver the eulogy.
The family will receive visitors at the funeral home on Friday, January 2, from 6:00 PM until time for the service.
In lieu of flowers, the family requests memorials take the form of donations to the American Cancer Society, and can be made at the funeral home.
Read More