Barbara Lois Bell, 73 years, 7 months and 2 days of age, of Lebanon, formerly of Campbellsville, died Monday, January 15, 2018 at her home in Lebanon after an extended illness.
Barbara was born in Louisville on June 13, 1944, the daughter of the late James Winford and Altha Allen Buster.  Besides her parents, she was preceded in death by a son, Bennie Jackson and a brother, Donnie DeSpain.  Barbara served her family well for many years as a homemaker and was of the Baptist faith.
Surviving are her children, Todd Buster of Bardstown, Stephanie Jackson and Melissa Bryant and her lifelong companion, Perry Jackson all of Lebanon.    Also surviving is a brother, Larry DeSpain and a sister, Frances Cooke, both of Campbellsville, a sister-in-law, Peggy Lee of Lebanon and 11 grandchildren, Anthony Bell, Brandon Rhinehart, James Buster, Lena Milburn, Joseph Milburn, Jonathan Rhinehart, Joshua Kaiser, Joshua Hourigan, Samantha Jackson, Brandy York and Cameron Buster as well as 4 great grandchildren.
Funeral services for Barbara L. Bell will be held on Friday, January 19, 2018 at Noon at Lyon-DeWitt-Berry Funeral Home.   Burial will follow at Campbellsville Memorial Gardens with caskets bearers being, James Buster, Kyle Milburn, Brandon Rhinehart, Anthony Bell, David Gilbert, Jerry Bryant and Joshua Hourigan.
Family requests visitation from 5:00 – 8:00 pm on Thursday, January 18, 2018 at Lyon-DeWitt-Berry Funeral Home.
For on-line condolences please visit:http://lyondewittberry.com/tribute/details/1187/Barbera-Bell/obituary.html#content-start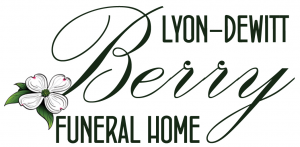 Read More