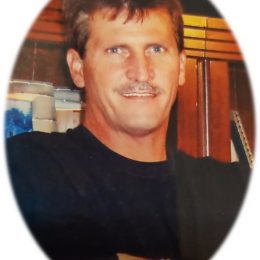 Mr. Michael David Mings of Bardstown, formerly of Campbellsville, was born on February 7, 1963 in Hardin County, Kentucky to Bernie Mings and the late Betty Louise White and departed this life on Friday, October 11, 2019. He was 56 years of age.
He professed faith in Christ and was of the Baptist faith.
Mr. Mings was a contractor and enjoyed managing and building projects of various sizes.
He was a United States Army veteran, having served his country honorably for one tour.
Michael is survived by his spouse: Nancy Riggs of Bardstown; two sons and three daughters: Robert Mings, Scotty Mings and wife Colleen all of Campbellsville, Tasha Mings of Tennessee, Alena Mings and Valorie Mings of Alaska; eight grandchildren and one great-grandchild; his father: Bernie Mings of Campbellsville; a stepson: Shawn Riggs of Bardstown; one brother and six sisters: Shelly Perkins of Campbellsville, Kathy Jaglowicz and husband Mike of Lebanon, Darlene Prather of Rineyville, Doug Mings and wife Vickie of Madisonville, Dana Hill and husband Billy of Horse Cave, Myra Mings of Liberty and Christy Sluder and husband Chad of Mount Juliet.
————
The funeral services for Michael David Mings will be conducted at 11:00 A.M. Friday, October 18, 2019 at Auberry – Gupton & Chandler Funeral Home with burial to follow in the Elliott Cemetery. Bro. Jase Divens officiating.
Visitation is requested from 5:00 until 8:00 P.M. Thursday at the funeral home.
Auberry – Gupton & Chandler Funeral Home is in charge of the arrangements.

Read More